Plans submitted for a range of new leisure facilities in North Wingfield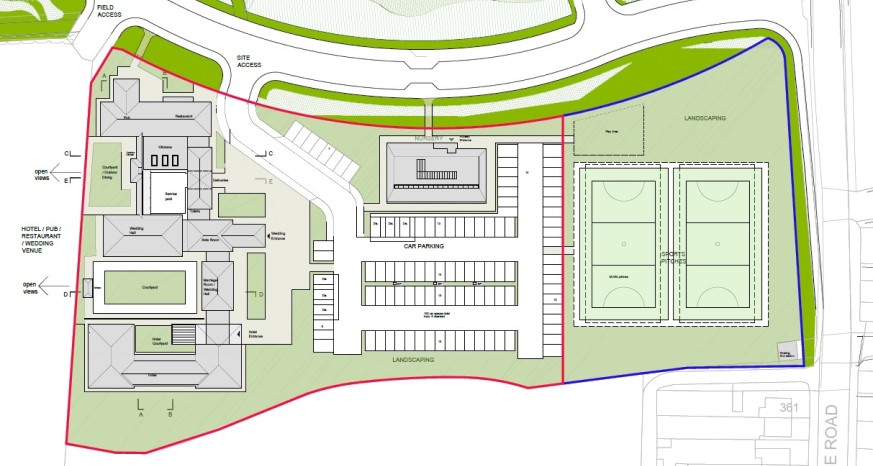 North Wingfield residents could soon benefit from several new leisure facilities, with plans submitted to develop land off Williamthorpe Road.
Local developer, Inspire Design and Development is involved in the proposals, which include a pub, hotel, restaurant, wedding venue and nursery.
The proposal forms part of one of the company's existing projects in the area, a large development which has already approved outlines for over 500 homes between North Wingfield and Holmewood.
Calum Reford, Graduate Planner at Inspire Design and Development Ltd., said: "The proposal aims to create a bespoke character area to create a local landmark that will be in harmony with the existing and future built environment.
"The development represents a significant social and economic benefit to the area and will provide a supply of hospitality, whilst supporting new housing currently being built.
"The proposals will also provide employment opportunities for local people, giving them access to a new career in a unique location. This development can provide a statement building that frames the entrance to help establish a sense of place and provide a facility that the area can be truly proud of.
The company also said the design of the new leisure development is inspired by traditional rural Derbyshire farm buildings, with a series of pitched-roof pavilions and outdoor seating/dining areas with views over Chesterfield and Crooked Church Spire.