Lythe Hill Hotel and Spa sold to a new buyer | Article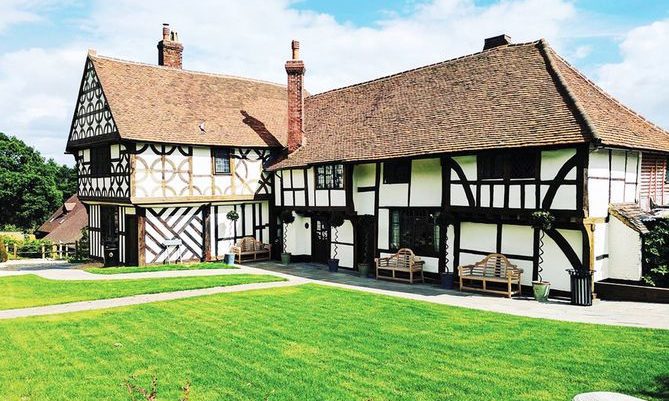 The Lythe Hill Hotel and Spa, a fully refurbished period hotel and spa set in around 6.5 acres of attractive Surrey Hills countryside, has been sold to a mysterious buyer with extensive planning permission for an undisclosed sum .
The property is located on the borders of Hampshire, Surrey and West Sussex, approximately two miles from Haslemere and approximately four miles from the A3, which connects London to the South Coast.
The Grade II listed Tudor house is said to be made up of a unique collection of converted farm barns, cattle sheds, milking parlors and stalls, which dates back to 1475 and is said to come 'with an abundance' of features from original era.
The historic hotel has 41 en-suite bedrooms and two private suites, three function rooms, an 84-seat restaurant and an afternoon tea room with a further 30 seats.
Additionally, its Amarna Spa features five treatment rooms, a pedicure, steam room and sauna with the health club offering a 16m indoor pool with a gym and changing rooms. Other facilities on the grounds also include a helicopter pad and a tennis court.
The hotel is a popular choice for weddings, with three indoor and outdoor venues on offer, including a ballroom for 150 guests and a wedding pagoda in the landscaped grounds.
In recent years, the property has reportedly undergone extensive renovations and renovations, and the new owner, currently undisclosed, aims to continue this investment to "maintain the accommodation and facilities of the luxury hotel".
Ed Bellfield, regional manager of Christie and Co's hotel team, who managed the sale with joint agent HMH Golf and Leisure, said: "The sale of Lythe Hill Hotel represented a rare opportunity to acquire a hotel in a prime location close to the South Downs National Park and close to London. Together with the building permit, this offers a huge opportunity to further increase the business.
"The open marketing campaign has generated considerable interest and we have received several offers for the hotel which reflect current activity in the hospitality industry. This is driven by renewed demand from both the leisure/wedding market and the the re-emergence of the corporate sector.