Donegal's new luxury spa in Ballyliffin the place to be this summer – Donegal Daily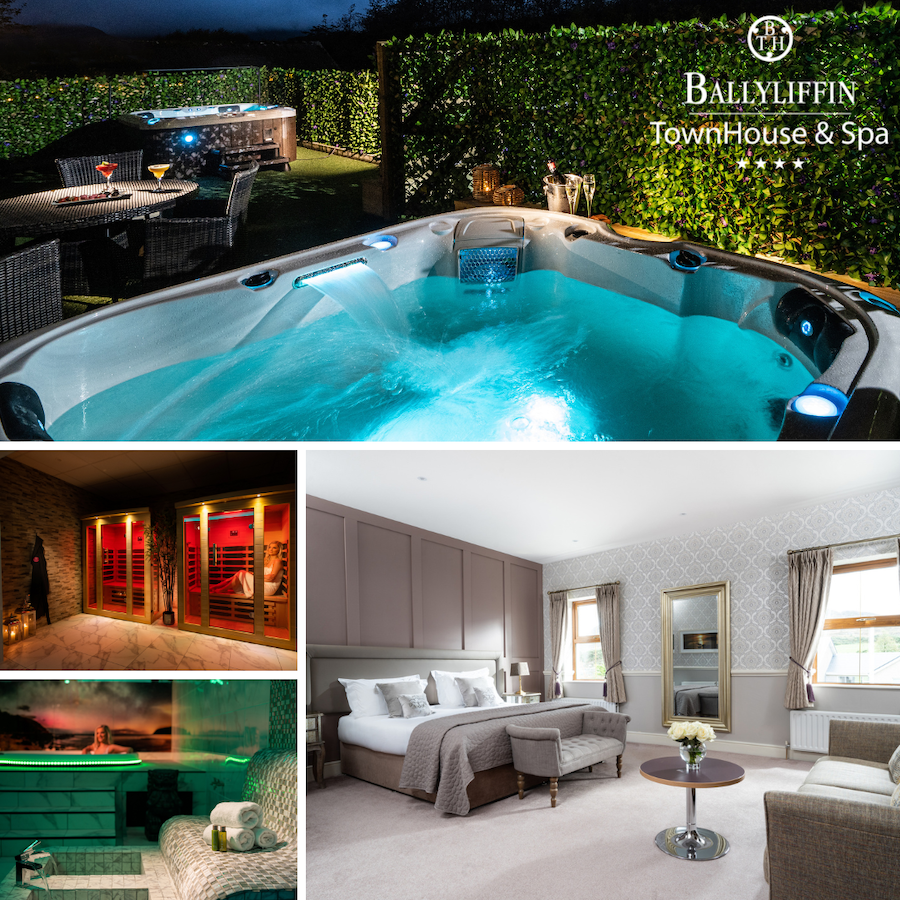 This summer, take time to rejuvenate at Donegal's new luxury spa in Ballyliffin. The Tess Rose Ocean Spa at the 4* Ballyliffin TownHouse Boutique Hotel opened earlier this year and is set to become one of the North West's must-visit spas. Boasting a luxurious state-of-the-art thermal suite, a relaxation lounge, six deluxe treatment rooms and two Canadian hot tubs with rooftop garden, it's the perfect destination for your next day at the spa.
In addition to a full range of holistic massages, facials and packages, Tess Rose Ocean Spa guests and visitors can also take advantage of the thermal suite which includes a sunken jacuzzi, foot baths, infrared saunas , a river walk with rocks from the local Pollan Bay and an Amazon rain and bucket shower. The most popular feature of the Ballyliffin TownHouse Hotel's Tess Rose Ocean Spa is the outdoor roof garden, Canadian hot tubs which allow guests to sit back and enjoy the views around Ballyliffin, with a glass of champagne or a cocktail.
Just 40 minutes from Derry and 50 minutes from Letterkenny, Tess Rose Ocean Spa in Ballyliffin is the ideal location for spa lovers looking for total relaxation. Since opening earlier this year, popular packages include Tess Rose Treat (from €99 pp), Couples Mini Retreat (€130 pp) and Warm Spice Mud Wrap (€85), as well as Teen and Bridal. A full list of packages and prices can be found HERE.
https://www.ballyliffintownhouse.ie/tess-rose-ocean-spa
The Ballyliffin TownHouse Hotel & Spa team have also launched a wellness package this summer which includes 100 minutes in the Thermal Suite and Roof Garden Hot Tubs for just €30 pp. Available Thursday and Friday from 5pm to 8pm and Sunday from 10am to 12pm, it's a great way to unwind after a long week. Upgrade to add a two-course dinner on Friday night for just €19 more.
To eat
Ballyliffin TownHouse Hotel & Spa's Whiskey Bar serves food daily with a great selection of fresh fish, meat, poultry and vegetarian options. It's the perfect place to stop after a day exploring the Wild Atlantic Way and places like Pollan Bay and Glenevin. Waterfall, just a few minutes from the hotel. Popular items on the menu include homemade pizzas, the Chicken Stacker and the TownHouse Deluxe Burger. The bar team at Ballyliffin TownHouse Hotel & Spa have also built a reputation for making Inishowen's finest cocktails with company favourites, Porn Star Martini and Silkie Sour from Donegal, made from the famous Irish whiskey from Donegal by Sliabh Liag Distillers.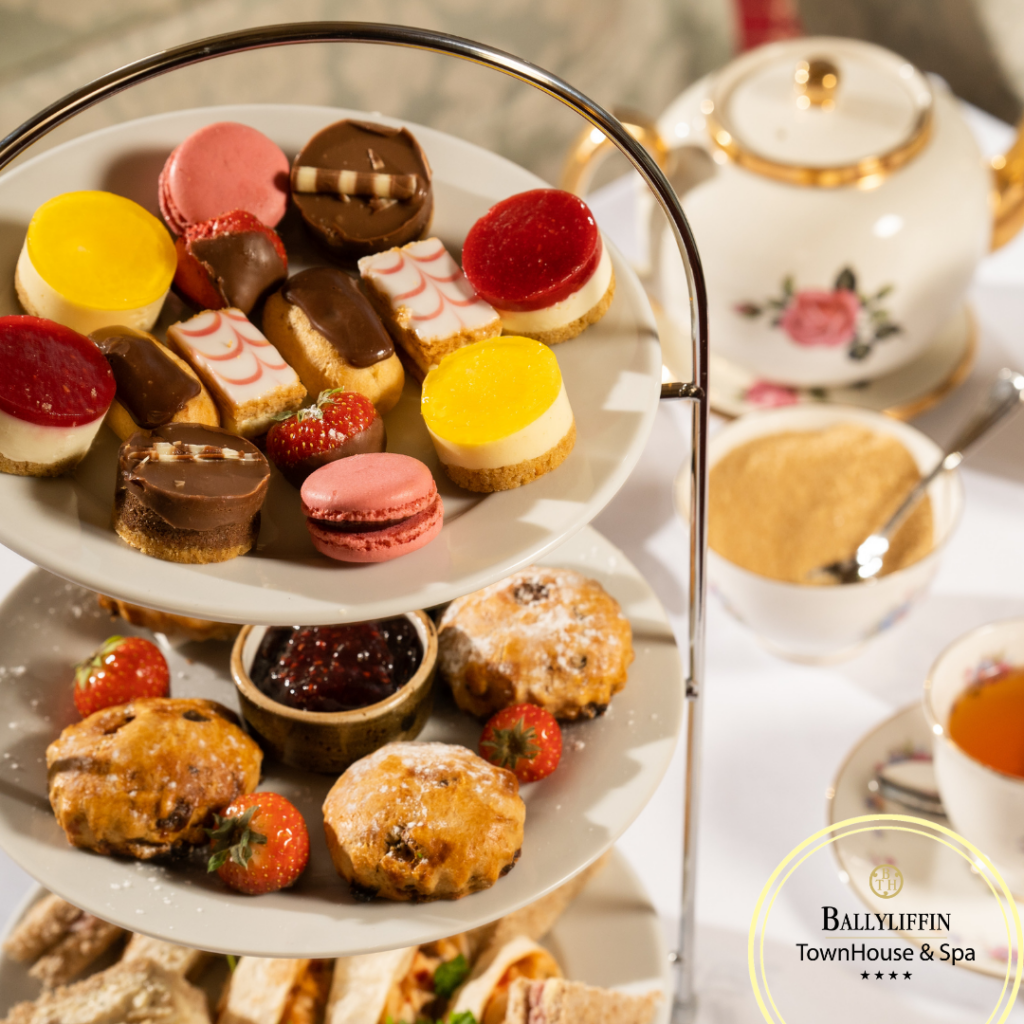 Afternoon tea delights
As well as dining in the Whiskey Bar, Ballyliffin TownHouse Hotel & Spa also offers a popular afternoon tea which includes three decadent courses of sweet and savory bites. Available seven days a week, Afternoon Tea costs €23 per person and guests can make it sparkling with a glass of prosecco for just €5.50 more. For visitors who want to make a day of it, opt for the Spa Afternoon Thermal Suite experience which includes afternoon tea and 60 minutes in the Tess Rose Ocean Spa Thermal Suite and use of the Canadian hot tubs at the roof garden (€45 Monday to Thursday and €59 Fri – Sun). Pre-booking is essential and can be reserved by calling 074 937 8300.
Spa night packages
Make the most of summer and book a last minute break at Ballyliffin TownHouse Hotel & Spa. The 17-room boutique hotel and spa is the perfect escape for couples, families, and friends, as well as adventurers looking to explore Inishowen. The Ballyliffin TownHouse team pride themselves on excellent customer service. Bed and breakfast prices start at €60 per person in a shared room and stay and spa packages start at €120 per person in a shared room.
Always call direct for the best rates 074 937 8300. For reservations, information, spa breaks and gift vouchers visit www.ballyliffintownhouse.ie and to follow them on social media, see here for Facebook and Instagram.
https://www.facebook.com/ballyliffintownhousehotel/
https://www.instagram.com/ballyliffintownhousespa/?hl=en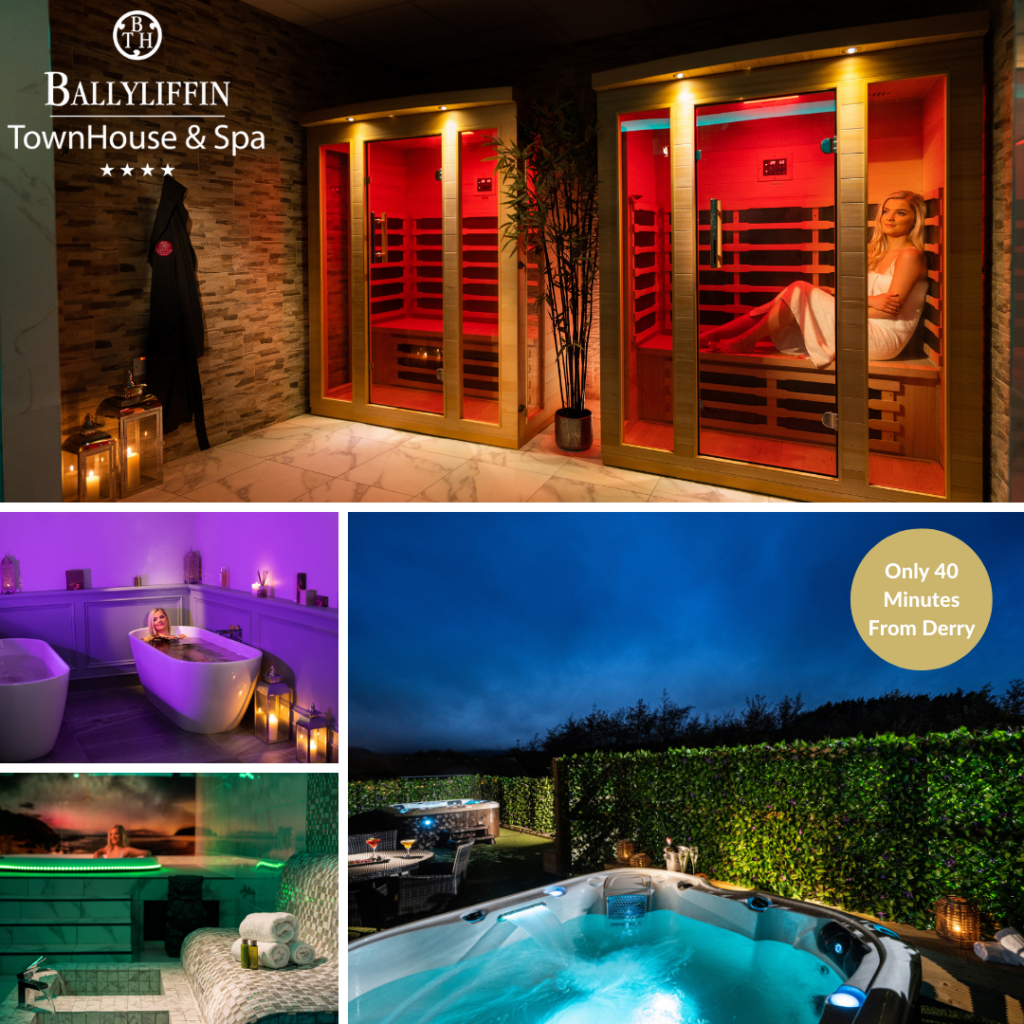 Donegal's brand new luxury spa in Ballyliffin, the place to be this summer was last modified: July 14, 2022 by Personal editor